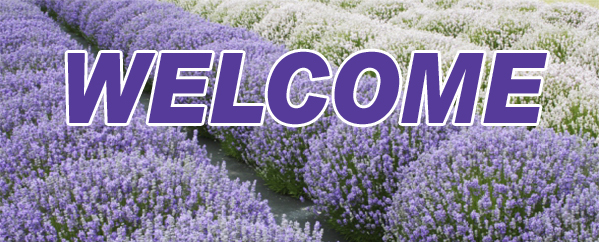 Purple Ridge Lavender is a Victorian lavender farm located in beautiful Eastern Oregon. We offer wonderful products infused with lavender from our farm including soaps, sachets, honey, jams, culinary lavender, hydrosols, and lavender oil just to name a few. Growing English and French lavender, we have worked to create a feeling of serenity when gazing into the beautiful, lush purple and white sea of blooms.
In June this year, we host a lavender festival benefiting the local Agape House food bank and Martha's House homeless shelter. Northwest artists, photographers, and musicians are all on hand throughout the event creating a memory that will stay with you long after the lavender has been harvested. During the lavender festival, there are many things to enjoy. One of the most popular is the lavender distillation demonstration and variety of musical bands. The scent of the lavender permeates the farm and captures people in its spell. While at the lavender farm, you can enjoy wine tasting, hear great music, grab a bite to eat, get a chair massage, view the quilt expo, try some lavender lemonade, make a lavender wand, and cut your own bundle of lavender to take home and enjoy.
Visit the farm boutique to purchase something special that you can't just buy anywhere. From lavender candy bars, hand-painted lavender ceramics, lavender jams, beautiful embroidered lavender themed wearables, kitchen linens and aprons. Also for the kitchen, they offer lavender cookbooks and culinary blends of lavender for that unique taste that people can't quite identify but just love! Essential oils and hydrosols are produced on site and are one luxury that everyone loves to take home. A little goes a long way and has so many uses that people never thought of. Ask the farm owners and they'll be happy to tell you! Many come to see the beautiful fields and want to bring home just a little piece of the day. Be it a single live plant or a dozen, Purple Ridge Lavender will be happy to help you with their recommendations. This years Agape house lavender festival is June 28th.
Purple Ridge Lavender products are available year round at Pea Ridge Embroidery & Signs in Hermiston, Boardman Sage Center and Gathered Over Time in Echo Oregon and seasonally at the Hermiston Farmer's Market. For more info on vendors and event schedules, check our website at www.purpleridgelavender.com or phone 541-561-3945 or 541-567-0968